Who Benefits From a Walk-In Bathtub
A walk-in tub is a bathtub that's usually used for the same purpose like you would use a standard bathtub. It is, however, built to offer you a safer, more comfortable and convenient bathing experience with easy access bath & shower. All of the people can use the tub with extra features that are attached to it. But as it has been designed for people with special circumstances, they will get the most benefits. Hence in this write-up, I'll be stating who get the most benefit from using a walk-in bathtub.
Handicapped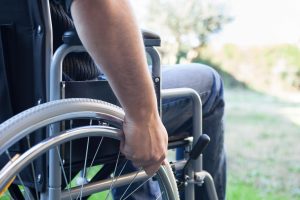 Be it junior or senior; any handicapped person has to go through the limitations of daily life hence it gets very frustrating. Thus specialized handicap walk-in tub can change the trouble of bathing to a part of the daily life. So, when a handicapped person Is not able to move their legs plus he is restricted to a wheelchair, it snatches the capacity of stepping over the wall of a tub and getting into it all by himself. It's not only frustrating but painful as well. So, a handicap bathtub gives these people back their independence.
Disabled
Individuals who have disabilities and can't stand up or lay down on their own can also get advantage from a walk-in tub. The tub makes it easier for the individuals to get in and out all by themselves, offering them more privacy and more freedom to be able to bath without needing any help. You can differentiate it from being able to live on your own independently and needing regular assistance to come and help you. So walk in tubs take away all the worries to offer you an independent bathing experience.
Seniors
One of the toughest jobs to do is to give up your freedom as you age. If you are not able to take care of yourself and cannot maintain appropriate hygiene. So your family ends up pushing you to live with an assisted facility. For older adults who can do most of their daily activities, but think that bathing time is something difficult, a walk-in tub will be a good solution for them.
For elderly homeowners, the benefits that they will get are the ability to sit rather than laying down while bathing, easy access to get in and out, and lesser risk of slipping. Medicare may not help with the expense but we encourage you to do your own research because everyone's situation is different.
Use of Hydrotherapy for the people in various conditions
Hydrotherapy is the use of water for promoting physical well-being plus calming discomfort. You will get many tubs that come with extra features like Hydrotherapy tub where it helps soothing aches, pain, stress and many other illnesses. Here the patient sits in the tub where the abdomen is completely immersed in water so that they can take the therapy. So, if you think you need to soothe your pain, then it's high time to get a Hydrotherapy walk-in bathtub to get all the benefits that you want for yourself.